Nicky Roussou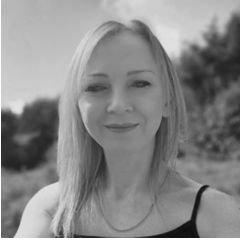 Nicky Roussou
I guess I have always been quite a creative person for as long as I can remember. As a child I was always drawing, painting, designing and making things, it always gave me great pleasure.
Then in 2011 when my first daughter was about 6 months old, we attended a local group that offered a scrapbooking class with childcare provided in the same room… It was amazing, I could watch her play, take and print photos of her and make a page in a scrap book there and then, it sparked a massive interest in me!
Within weeks I had a drawer full of paper and stamps! When one of my Pilates clients suggested a local craft shop in town not too far from me and that was the beginning of my journey into the crafting world!
I have since grown a beautiful craft room full of goodies over the last 10 and a half years and overtime my style has grown and I have developed my own unique rustic grungy style.
I'm so proud to be part of the Tando Team and looking forward to what I can create ��
Website www.therusticrosecraftboutique.co.uk
The Rustic Rose Craft Boutique (@therusticrosecraft) • Instagram photos and videos