Kim Moody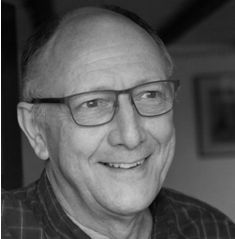 Kim Moody
Kim's creative career started more than 25 years ago when he and his wife, Julie, ran a ceramic teaching studio near Southampton.
During that time he was a UK product ambassador for Duncan Enterprises, Fresno, CA. Although he had to return to 'real' work he continued to enjoy art and crafts, experimenting with scrapbooking, mixed media, folk art, trompe l'oeil, and others.
Recently he has focussed on pen and ink drawings producing wonky caricatures of houses as commissions for special occasions, and his range of 'Kim Moody' rubber stamps.
Now living in deepest, darkest Devon he is excited to have the opportunity to work with the Tando Creative Design Team and looks forward to the new challenge.
*** Social media: Blogs/web sites: Kim - splash it! | The arty-crafty side (This one is for varied art works)
Blogs/websites: Pen and Lens Artwork – by Kim Moody (This one is for pen and ink work)
Facebook: https://www.facebook.com/kim.moody.98/ (Kim Moody)
Facebook: https://www.facebook.com/penandlensartwork (Pen and ink work)
Instagram: Kim Moody (@the_scratchypen) - (for varied art works)
Instagram: Kim - kpm.illustration (@kpm.illustration) - (for pen and ink work)