Fiona Randall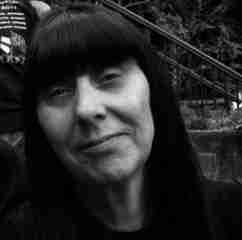 Since a young age I have always been very artistically minded. As I grew up more of my things gave way to artist materials and my bedroom took on the resemblence of an artists studio rather than a place to sleep. So you could say I started out with mixed media techniques in my artwork from a young age.
I do get my hands dirty with glue,ink and paint and create physical mixed media pieces of art. This is my passion and I am enjoying every minute of it.
My tools of the trade are the DecoArt Media Line of products and Tando Grey Board substrates ( I love Grey Board )when creating my Mixed Media pieces and also photoshop of which I have had no formal training in this application. I have been stumbling around in the programme for years and am mostly self taught apart from some great tips from my online friends.
I love to go back and look at my earlier artwork and see how my style has changed and how far I have come over the years. I am looking forward to where this journey will take me in the future. It's a wonderful artistic world out there on the internet and it's great to be a part of it in my own small way.