Di Oliver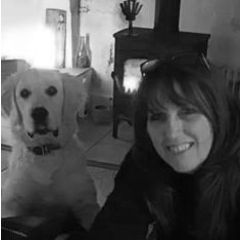 Di Oliver I have always been passionate about art and craft, I started drawing and painting as a child and for a hobby I was commissioned to paint animal portraits in oils and watercolours.
As the craft industry grew in the UK I started card-making and scrapbooking but I always had a hankering to create things in 3D. My Father had built the most amazing Christmas Scene when we were children and I was totally inspired by him.
Eventually, with husband Tony, we started up Tando Creative Limited in 2007 and began laser cutting shapes and simple 3D items. We started to introduce unique kits that created inspiring 3D projects and we have grown from there.
I love designing and seeing my creations come to life is wonderful. I am now embarking on workshop and retreat programmes and extensive TV work to share our projects with everyone.
As well as being the sole designer for Tando Creative I am also the co-founder of the fantastic Ministry of Mixology retreats.
Facebook: Di Oliver designer/owner of Tando Creative | Facebook