Lisa Winnard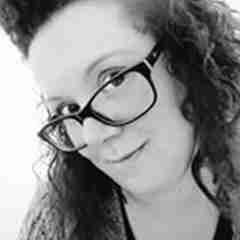 Lisa Winnard
My name is Lisa and I live in Wigan, in Lancashire. By day I am a full time Mummy. By night, you will find me in my craft room where I turn in to a huge messy crafter.
I've always been creative, ever since I was a tiddler and constantly enjoyed anything that involved getting mucky, from painting to gluing toilet rolls together!
Even at school, I was constantly in trouble for hanging in the art rooms rather than the science lab! I continued my arty way through College and then University, where I decided to go on to train as an Art Teacher. I suppose I always found it easier to express myself with a paintbrush, and continually wanted to be around people who were as excited and got the same joy out of creating as I did.
I use my teaching skills working at the weekend as a craft demonstrator which I thoroughly enjoy. It is so wonderful to see others as excited as I am and be inspired by sharing tips and techniques with hugely creative people.
I'm not sure if I have one particular style of crafting. I do have a love of messy crafting – painting and getting a bit inky. I would tilt my style towards the distressed/vintage/shabby chic category if pushed...
I am also a self confessed stamp addict!! My biggest passion is creating projects using mixed media art. I continue to dabble in other areas of arts and crafts and at the moment I am enjoying playing and learning about art journaling.